Flexibly and toughly
Basara dance is a dance expressing
the authentic and modern beauty of Japan

We intend to change the concept of
the stereotype of the beauty of Japan
by reconsidering the traditional Japanese beauty
with a modern perspective and expressing it.

The word Basara include in the name of
"Basara Beauty" means a new idea of beauty.
Basara DanceA dance expressing
the authentic and modern beauty of Japan
Concept of Basara Dance
Basara Dancing, which expresses a new interpretation of the beauty and depth of Japanese dancing, is based on the fusion of Japanese traditional dancing including Japanese Classical Dance and the essence and techniques of other dances around the world.

Contributing to raising the self-image of Japanese people and providing the chance to know the pleasure of being a Japanese in this era, Basara Dancing will enrich the beauty of Japan.
Inspiration of Basara Dance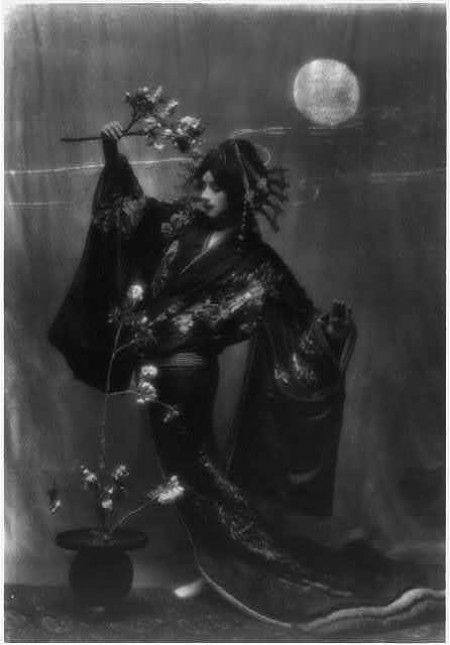 Fascinated with an old photograph….
Japonism, with exotic mood

Excitement of the World Exposition in Paris, Japonism adding color to the event and the atmosphere in Paris and France in the late 19th century.

This photo shows the powerful longing to Japan in the Far East, which Marco Polo called the "golden country of Jipang."
When I found the photograph in 2011, the thoroughly novel view of the world that appears in the photograph made me develop an interest in traditional Japanese culture. I appreciated "Japan" as if through a filter of Western people, even though I were born and lived in Japan.

I started thinking about expressing this "Japan" through dancing. I wanted to establish my identity as a Japanese and dance appreciating the exotic atmosphere like the dancing girl in the photo. As the outpouring of the passion, Basara Dancing was created.
PROFILE
Yasmin Okuno
Japanese modern dancer.
Founder of Basara dance and Basara Creative.

Started pursuing what is her identity as a Japanese when she performed in foreign countries, and established Basara Dancing, which expresses authentic and modern beauty of Japan flexibly and toughly with her original techniques instead of those of Japanese Classical Dance.

Now, she performs at many conventions and parties not only in Japan but also in the rest of the world as well as dances for movies and promotion videos. She also plays an active role as a photographic model.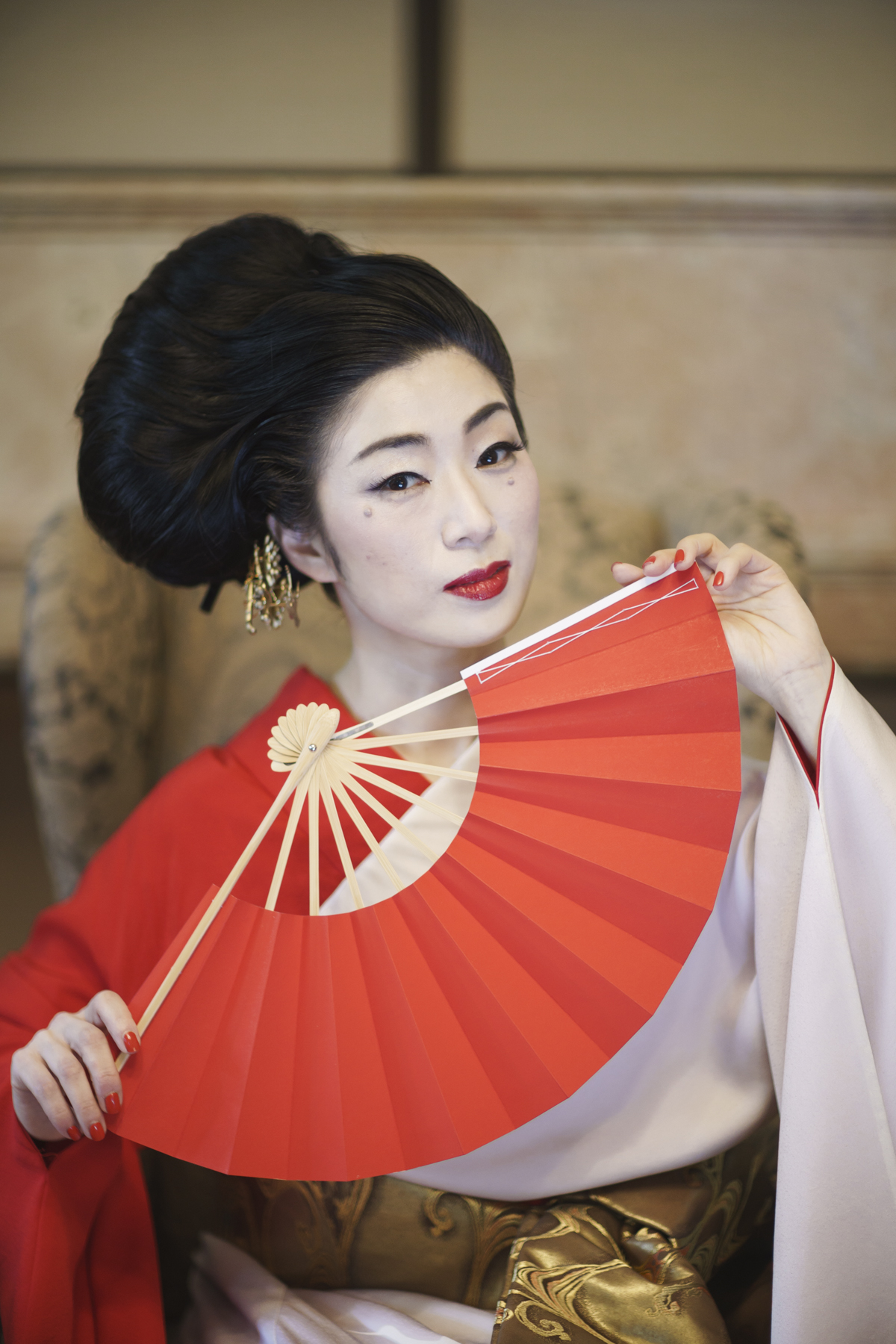 Biography
Graduated from the Department of Imaging Arts and Sciences, College of Art and Design, Musashino Art University.
Started dancing soon after entering the University and went to Indonesia to study Balinese dance at Indonesian Institute of the Arts, Denpasar when she was a student of the University.
During the period of studying in Indonesia, she danced on stages in Bali and Tokyo.
Studied belly dancing, Jazz dancing, ballet and other dances after returning to Japan.
Filmography
2012

Taiga drama (NHK Historical Drama) series "Tairano Kiyomori"
as a Shirabyoshi (performer of dancing and singing in ancient Japan)

2017

"Zen and Bones" directed by Takahiro Nakamura
as a geisha girl

2020

Tokyo 2020 Olympic and Paralympic Games special digital signage movie
at Tokyo International Airport
Stage
2015

"Lucca Comics & Games" Italia

2015

"Festival dell' Oriente" Italia

2017

HARP booth at Inter BEE at Makuhari Messe, Japan

2017

Opening reception of "Dining & Bar TABLE 9 TOKYO" at Prince Hotel Shinagawa, Japan

2018

Presentation of new Lexus UX of Toyota, Saudi Arabia

2022

"Japan Expo Paris", France(July, 2022)
Lesson
A course to learn authentic modern dance
Would you like to express the most beautiful Japan through dancing?
At Basara Creative's lessons, we teach modern and beautiful techniques of the Japanese fan, tailored to each individual artist.

Personal Lesson | Japanese Fan Master Course
Starting from the basics of how to use a Japanese fan, you will dance through one song.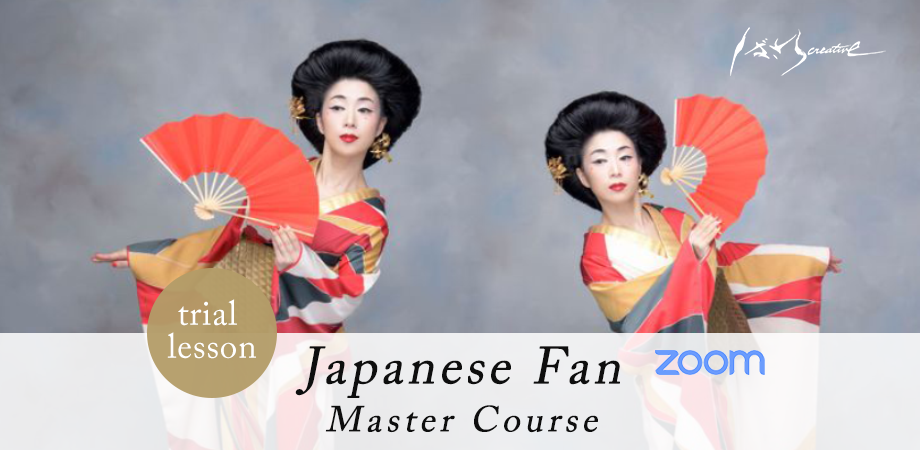 Costume
Authentic and modern costumes
Costumes originally designed by Basara Creative set modern art scenes alight.
The gorgeous gowns are made of pure silk and the forms are designed to sweep fluidly. They are lighter than kimono, Japanese traditional clothes, and easy to wear.
Each of them is one of a kind.
Concept of costume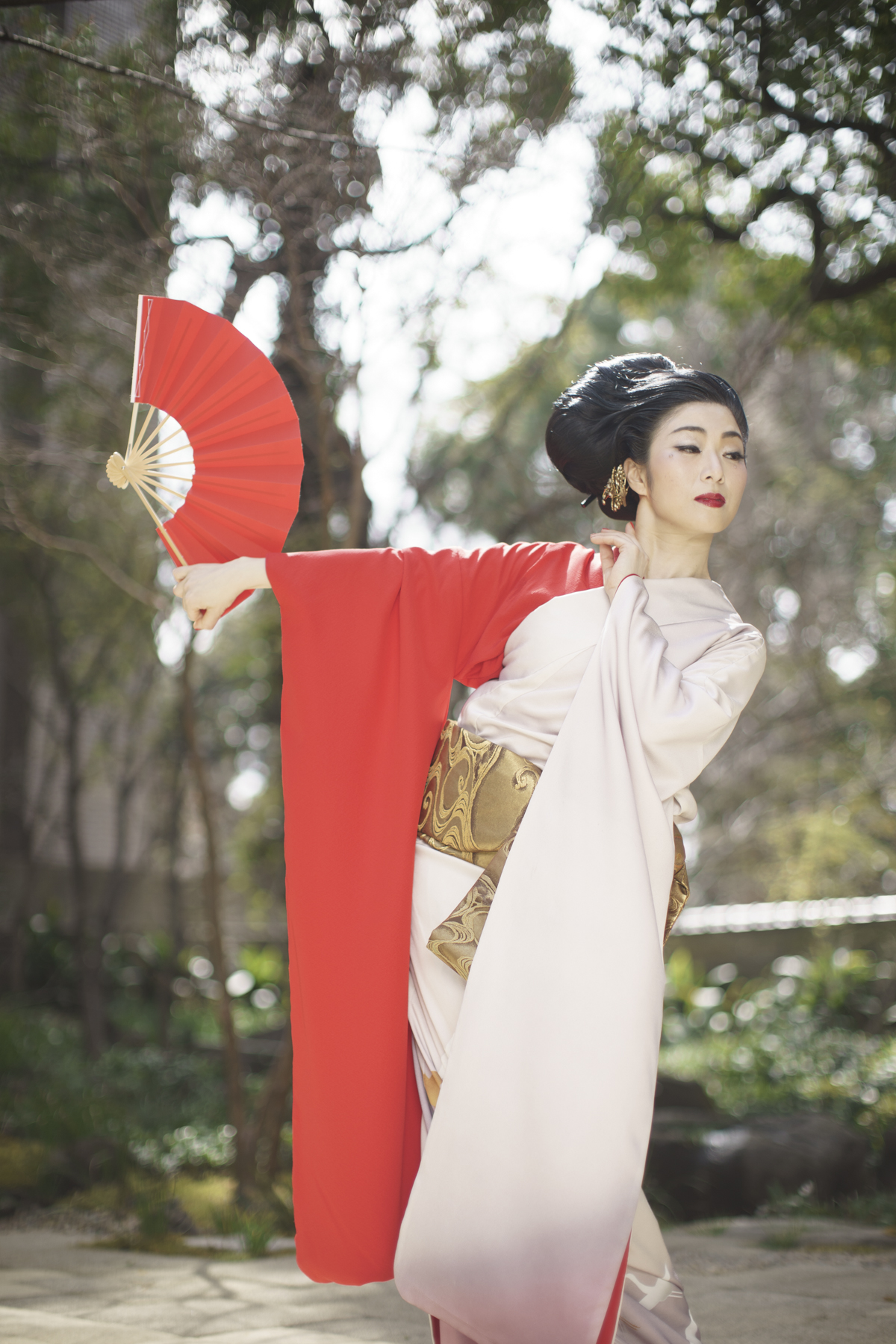 Japanese traditional red color spills out when you dance
The sophisticated color has a strong impact.
Modern Type (Left)
This type is for those who requires modern atmosphere.
With a built-in bra camisole and the one shoulder design, big and gorgeous sleeves and the mermaid line from the waist emphasizes feminine beauty.
The lightness and the comfortable-to-move form may not hinder or block your movements with a Japanese fan, an umbrella or other props in your hand.
Authentic Type (Right)
This type is for those who requires authentic atmosphere.
This gown type outfit has collars, which are layered like kimono to wear.
This type is recommended to not only dancers but also players of traditional Japanese musical instruments.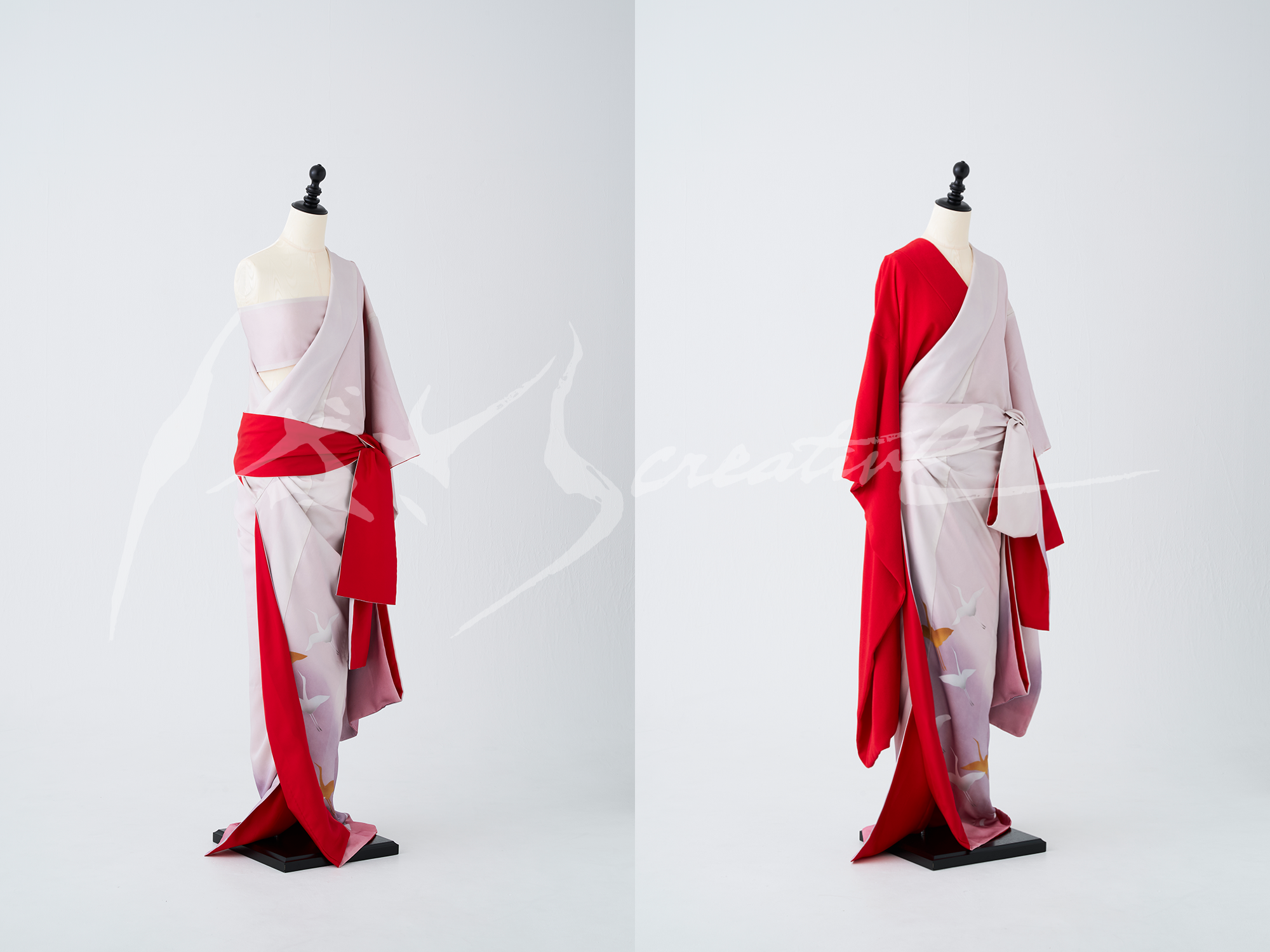 Contact
We accept inquiries